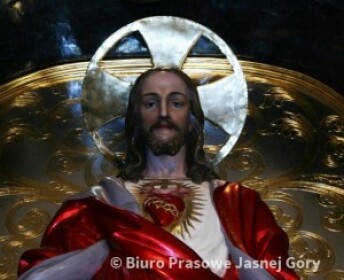 Solemnity of Our Lord Jesus Christ, King of the Universe

"Behold I come quickly! And my reward is with me, to render to each one according to his works. I am the Alpha and the Omega, the first and the last, the beginning and the end." (Rev. 22:12-13)


With the Solemnity of Jesus Christ the King of the Universe - this year November 26, the Holy Catholic Church celebrates the closure of the liturgical year.


For the last couple of weeks and in tune with the November prayers for the deceased the Holy Church has been teaching us about our final ends. Today our eyes set on Christ who rules all the universe meet the question: Am I the King of the universe of your heart?

May the Word of God, always living and active, bring us to the truth of our hearts, transforming them into the throne of humility, love and dedication to our Saviour Jesus Christ so that we can live and reign with Him in Eternity.

Long live Christ the King!
Photo archive: Jasna Góra Press Office